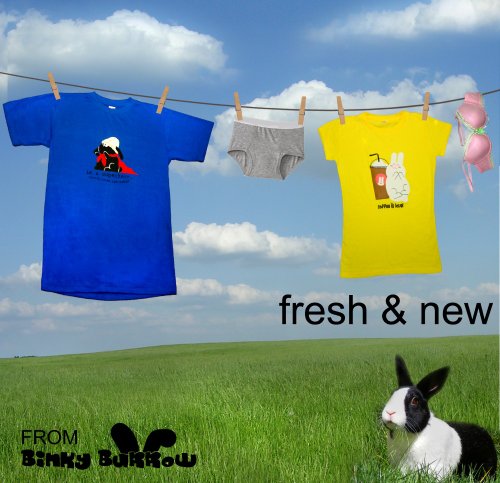 Let the Binky love spread!
Of all the graphic/pop-art tees that came out sprouting like mushrooms, only this sold me into checking the designs out, seriously.
Love that each bunny has their own character, almost like its own brand. Meet Bardo, the emo bunny (black), the sweet and innocent white Blush bunny (white) and the mean self-centered gray Bash bunny.
For only Php 250.00, you get to have one of these cutesy tees! Check out their multiply site (linked on this post via the image above) so you can get to see all it designs. Shirts are all spandex while each design is offered in both boy's and girl's sizes.
For orders, you may contact them via text or call 0915 7647068; e-mail binkyburrow@yahoo.com 🙂