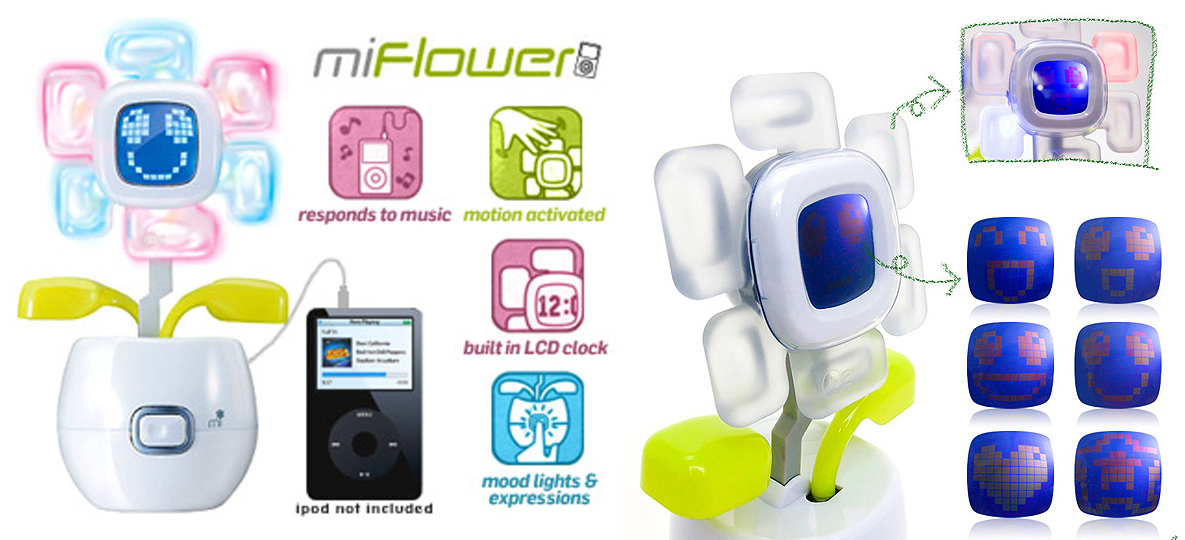 Talk about double function–this girly iPod speakers also serves as an electronic clock. How smart!
Currently on sale at SM, priced at USD 5.98, Mi Flower is an ornamental iPod speaker that has motion sensors and interacts with your music. Make your mi Flower dance as it actually responds differently to each type of music through its lighted petals and swaying leaves.
It shows personality through its LCD display as its facial expression changes depending on the type of music played.
Mi Flower is also energy saving as it has an auto-shut off feature. Leave it without music for a couple of minutes, and it will go to sleep mode on its own.
Still looking for gift ideas this Christmas? Get one of these, it's definitely one of the most awesome iPod speakers ever!
Visit official site, here.