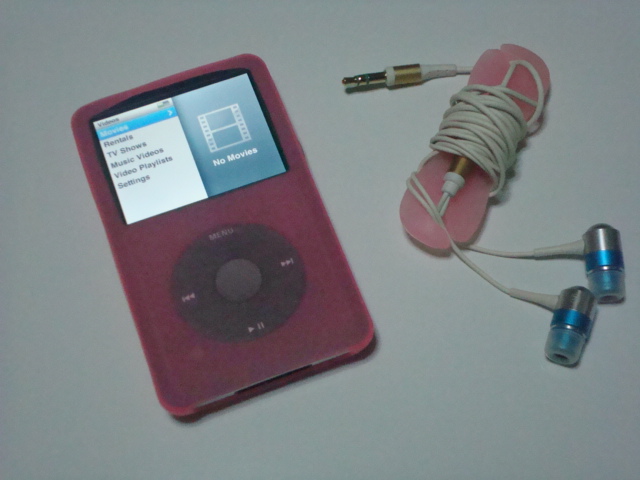 After 3 years and 3 months, I finally bid goodbye to my trusty blue iPod mini… So welcome my new iPod classic and my A4 in-ear listeners. (it has to be a match, right?)
I have been planning to get myself an iPod upgrade and get rid of my circa 2005 mini (which has already been dubbed as "old school" by a workmate). So this afternoon, after eating a hearty breakfast in a hotel, I went straight to the tech bargain mecca–Greenhills.
I got it for only about USD 230.00, at 120gb. Yea, I got myself the black one. 🙂 And since the iPod has this scratch-prone and fingerprint-loving chromed body, I also got a front/back invisible shield and topped it with a bright pink skin so it won't get as much scratches.
Sad thing is, as much as I have tried to protect it from scratches, luck was not with me, and scratched my iPod a teeny bit with my ring right at the bottom where you plug the USB connector–'coz that part is exposed, right? Owell..
Anyway, I'm so excited to use it! Can't wait to finish converting all my Gossip Girl, Greek, 90210 and The Hills series!
Later!